Black Ant Extract - Qi tonic and Improve performance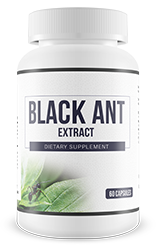 Black ant extract, also known as Polyrhachis, has many good health benefits that have been used in Asia for thousands of years. Black ant extract, is made by concentrating naturally harvested organic Black ants, into a 10X strength freeze dried powder, which is then encapsulated into an easy to take dose. Black ant in Chinese medicine is a Qi tonic.

Black ant is high in nutrients including a couple B Vitamins, Vitamins D and E , Zinc, Selenium, Calcium, Magnesium, Protein and some Amino acids.
Each capsule is the equivalent of consuming 50 ants! Wow thats crazy.

Black Ant extract has been used for Longevity,sexual dysfunction, immunity, lower back pain, arthritis, and fatigue. Its used by athletes for its amazing strength, muscle recovery properties and gives you more energy.


Whats the dosage?
Take 2 pills daily on an empty stomach.


What do the capsules contain?
Each capsule contains 500mg of 10:1 Black ant extract.

Can athletes take this product?
Yes. Its a natural super food. Great for improving overall performance and energy.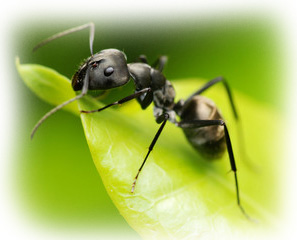 Will this help my sex drive?
It helps to manage sexual dysfunction issues such as impotence and premature ejaculation. It has been used to support natural libido levels in men and women.

Are there any drug interactions?
It has no known drug interactions, however do not take it at the same time as any other drugs as it could amplify the effects.

Are there any side effects?
You should not experience any side effects, but if you do, stop taking and consult your doctor.

How long will it take to get my order?
All items are dispatched on the same day you place your order, provided you order before our daily cut-off time which is usually 3:00PM. We use Courier Post for New Zealand orders.

Does it have a money back guarantee?
Yes. We offer a 100% satisfaction money back guarantee. you may return it for a refund. (See FAQ page for full details of our satisfaction guarantee.

Live reviews from real customers.
Results may vary from person to person.