Wheat Grass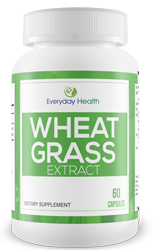 Wheatgrass is the young grass grown when sprouting common wheat seeds, its been part of traditional herbal medicine for many years, and is considered a super-food. The history of the plants medicinal use can be traced back to over 5,000 years, when it was first thought to be used in ancient Egypt. It is believed that ancient Egyptians preserved the leaves of the plant and used them for improving health and beauty.

It contains several vitamins and minerals, including vitamin C, folic acid, betacarotene, calcium, iron and potassium. It also contains chlorophyll and several phytonutrients including antioxidants which can help protect your cells from oxidation by free radicals.

Its been used for its anti-inflammatory properties and also to manage bacterial infections, including infections of the bladder, urethra, and prostate. It can support normal energy levels, and is also used for the detoxing of drugs, and heavy metals and for removing toxins from the liver and blood.

Over the years it has been used for preventing gray hair, improving hemoglobin count, managing high blood pressure, aiding digestion, lowering cholesterol, weight management, managing joint pain and arthritis, chronic skin problems, preventing kidney stones, colds, coughs, bronchitis, fever, and sore throat
What's the dose?
The usual dose is 2 capsules per day, with a glass of water. If you are using to lower cholesterol you should take 1 capsule with each meal, If you are using for Detox or "irrigation therapy" you should take up to 4 capsules with a large glass of water twice per day for 3 days, and drink plenty of water.


What do the pills contain?
Each capsule contains 500mg of Concentrated 10:1 wheatgrass extract, equivalent to 5 grams of raw grass.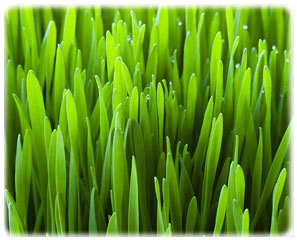 Why are your capsules better than raw powders?
Our pills contain a concentrated extract of Wheatgrass, this means you need to consume less to the experience the same benefits. Its also more convenient, mess free, and hygienic to take capsules, and safer because every dose is the same size and strength.

How soon will I get the benefits?
It depends what you are taking it for, but generally you will feel vitalized and healthier after the first dose.

Is there any side effects?
Wheatgrass is generally considered safe and has little risk of causing any side effects for most people. Rarely people have experienced adverse reactions from wheatgrass including allergic reactions, digestive discomfort, nausea, headaches, appetite loss, constipation, hives or swelling of the throat. If you experience side effects you should lower your dose or stop taking completely.

Do I need a prescription?
No. You do not need any prescription, or doctors visits to use wheatgrass. However, if you are on medication or suffering any serious health issues check with your doctor first.

How long until I get my order?
NZ orders received before 2pm, usually arrive the following business day, while international orders take 1-2 weeks. We are very experienced at shipping, and do all we can to get you your order a quick as possible.

Does it have a money back guarantee?
Yes. We only manufacture and sell the most quality and effective products. So can offer a 100% satisfaction money back guarantee. If you are not 100% satisfied with your purchase you may return it for a refund. (See FAQ page for full details of our satisfaction guarantee)

Live reviews from real customers.
Results may vary from person to person.